The Newest in Educational Play:
Learning Made Fun!

The new double-sided magnetic letter tracing board: An engaging way for children to learn how to write their ABCs. Equipped with uppercase letters on the front, and lowercase letters on the reverse side, this board is a perfect for children that are just beginning to learn the alphabet.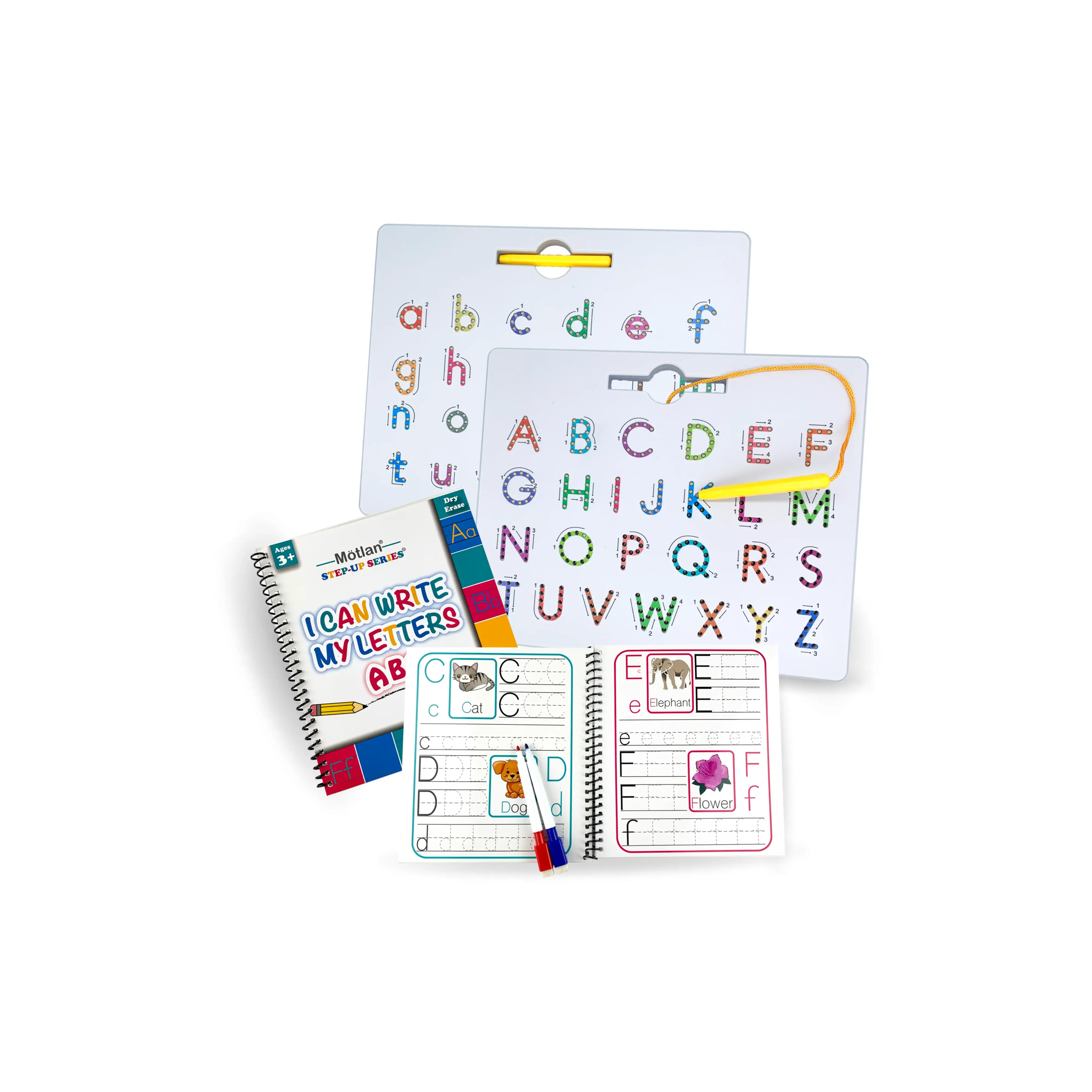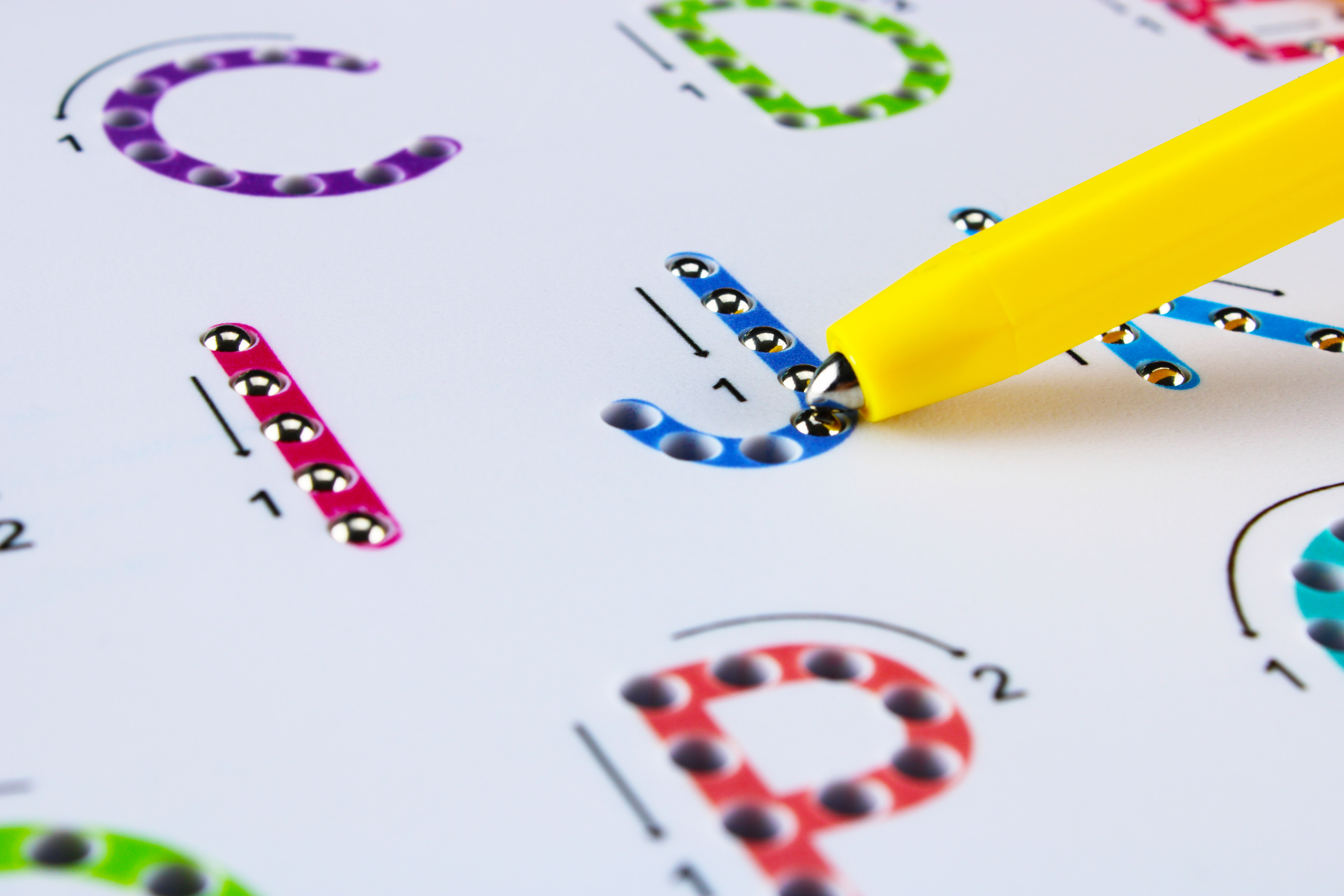 Made with a unique application of magnets: Use the magnetic pen to trace over the letters. As you trace over each letter, a bead will pop to the surface revealing the letter as you trace. The beads are self contained, and do not come out. To reset the board, simply push the beads back inside with your fingers or the side of the pen, and continue to practice again.
— Great

for developing hand-eye coordination
— Help teach your child the proper way to grip a pencil
— Directional arrows to teach children proper letter formation
— Sustainable and reusable
Once your child has hold of proper letter formation, use the included dry-erase book and markers to allow your child to simulate writing with a pencil and paper. The book has dotted lines to practice tracing, both, uppercase and lowercase letters. Complete with printed images to help reinforce letters in a different context and increase vocabulary. Image and word correlation is one of the most effective methods to help children remember the alphabet.